Standard Shoot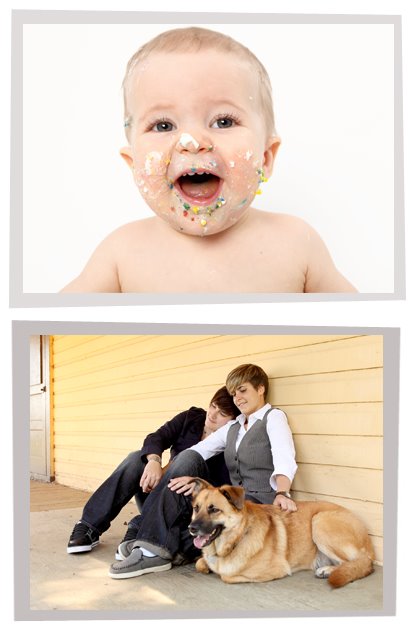 Together with your family, I work to create a relaxed and fun photography experience, while capturing a variety of fun posed and candid images of your family. This shoot will be at a location of your choice or at my in home studio. Suggestions of ideas and props are welcome. These shoots can be (but aren't limited to) babies, children, cake smashes, maternity, couples, families (up to 5 people - additional people are $20 each), or anything else you can think of!


- a 1-2 hour shoot at my studio or a location of your choice.
- at least 20 high resolution images on a disk, each image individually edited.
- an online slideshow of your images, hosted on my site for 2 months.
- a print release, allowing you to print your own photos and share them online with family and friends.

Standard shoot - $350 (tax included)


Baby Program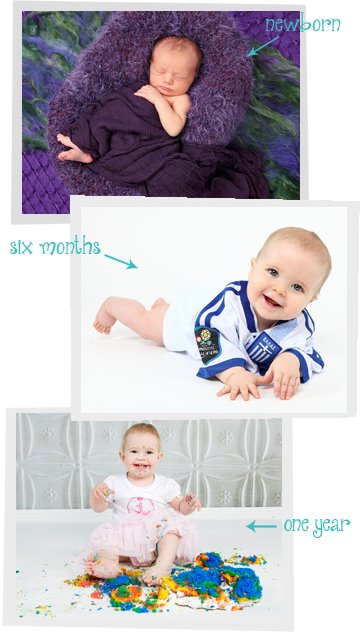 Welcome to the baby program! This is a three* session program designed to capture the milestones of the entire first year of your baby's life.

Newborn Session: Ideally shot within the first 5-14 days of baby's life. This shoot usually takes 2-3 hours to complete, but the end result is so worth it!

Six Month Session: This shoot is usually my favorite. The oh-so-adorable photos when your baby is able to sit up, smile and interact with the camera. These pictures show so much of your baby's personality!

One Year Session: You made it! The first year is coming to an end. We top off the year with a super fun cake smash, but we do a mini session before that so you can get a family picture and a few nice ones before your little one gets messy.

By signing on for the baby program, your shoots become $300 each, which is a $50 savings per shoot, $150 off the first year!
*If interested, a maternity shoot can be added on as a 4th shoot at the same $300 price.